Welcome to the Community Portal!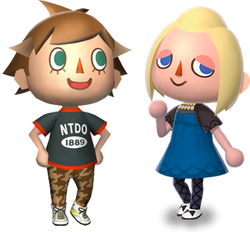 Welcome! The Community Portal is where the community comes together to organize and discuss projects for the wiki. To see the most recent discussions, see the talk page.
Help the Wiki
If you're looking for something to do on the wiki, check out the To Do List for available tasks.
Discuss
Here we have a forum, for serious discussions. If you wish to talk about a specific page, make sure to click the talk page button above each article.
Need Help?
Do you need help editing? The first step is to check the help contents or the help category. If you require further assistance, ask an Administrator for help and advice.
---
Did you know...

You can personalize your userpage with
userboxes
? Add templates for your favorite games, what languages you speak, and other information!