""cough" what."
― Kalina, ACW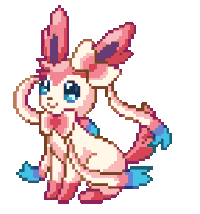 About me
Hi, my name is Kalina, I'm a content moderator and discussion moderator on this wiki. I like Animal Crossing a lot and am a fan since New Leaf. I joined the wiki 7 August and my pronouns is she/her.
If you have any questions, write to my message wall!
Trivia
My favourite animal is penguin and owl.
I hate Sonic Series (I used to be a fan).
I am the creator of Nontendo.
I have a license for the ultimate weapon.
I like to draw.
My favorite games is Zelda BOTW, Fire Emblem Awakening, GTA San Andreas, Night in the woods, Undertale and Crash Bandicoot It's About Time.
I won Pfp Contest.

PHROG
How I joined the wiki?
When I bought New Horizons in April 10th, I used this wiki a lot, I was very keen to join, so I logged in on August 7th 2020. I was surprised I can write posts (Lol). I did the first edit and write on the posts, then MallowyMarsh wrote that I don't have to write that I did edits. Then I joined the chat and it was fun. When I was buying Nintendo Online Membership I wanted someone to fly to my island but some couldn't or didn't have a membership (sad music).
Kalina (In games)
Animal Crossing info (New Horizons)
I have played the ACNH game for over 380 hours. I have 5 stars and my native fruit is Peach. My island is called Kalinaland. My favorite villager on my island is Rosie, and my favorite special villager is Celeste and K.K. Slider. I have cafe on the island, a pool, a bar, a camp area, rock band, park and so on.
If you want to see what villagers I have click here.
Profiles
My Friend Code: SW-3352-1844-3227
Pocket Camp: 2404 5525 384
Roblox: Kalina705
Nookazon: Kalina70
Quotes
"I have Nontendo Swatch"
― Kalina, Wiki Chat

"pain"
― Kalina, ACW

"No."
― Kalina, ACW

"Very interesting."
― Kalina, ACW

"What."
― Kalina, ACW


Welcome Paragraph
Hello! Welcome to AC wiki. My name is Kalina, im discussion moderator and content moderator, nice to meet you. Please read the Guidelines and Rules before you start your adventure with AC wiki. If you have any questions, write to me whenever you want on the Message wall!
Signatures
FIRST! Ah, nailed it. ℂ𝕣𝕪𝕤𝕥𝕒𝕝 (𝕊𝕒𝕟𝕚𝕥𝕪 𝕘𝕠 𝕊ℙ𝕃𝔸𝕋)

Heyo ♥︎𝑹𝒊𝒗𝒆𝒓𝒂♡︎, your favorite enby (talk) 19:15, October 2, 2020 (UTC)
hi ig - MallowyMarsh (phrog in disguise 𓆏) 08:57, October 3, 2020 (UTC)
hai :D booyah back you never do! Cake (Message Wall)
Phrog

| ~The legendary cube: TimeCube Message Me! 22:26, 18 October 2020 (UTC)
Hoi there! -
LordBagel01
APPLE SAUCE - A piece of chocolate cake (talk) 18:00, 8 November 2020 (UTC)
heyo, it's -PretzelCrossing- Nov 11 2020
2nd time signing a profile, need to sign some more lmao - FrozenDaxiel (talk) 20:16, 11 November 2020 (UTC)
heyo - GenuinelyCrimson Nov 22, 8:33 EST
Hey! - Jaylee230
B) Korasant (talk) 15:41, 22 November 2020 (UTC)
Hiya fren! (´。• ᵕ •。`) ♡ - 𝓐𝓹𝓹𝓵𝓮𝓼 (talk) 18:52, 23 November 2020 (UTC)
Oh hello there 🍵🍵 seems I've come across your page 👑🍵💕dont mind me -killingm8te
Hello!- rando the random
𝐼𝓏𝓏𝓎 - @𝐼𝓏𝓏𝓎𝒫𝓁𝒶𝓎𝓈𝒜𝒞𝒩𝐻 MeRrY cHrIsTmAs To YoU tOo :D
...hmm? oh! GAH!!!!! -Neon (@XXWinter01XX)
You said to sign, clap clap there we go -The Moon
Henlooooo 🥗🤗 -Glitterhamster25
Bonjour Wee Wee Baguette Crossiant --Dailymemes3 Aka the psychopath on nuketown
hihi - LilyLunar | Message Wall (hihi)
Za Froggo (signed like a gangster) DriftTheFrog (talk) 20:30, 5 January 2021
"Hive Five...THOUSAND!" -Beta Just Wandering
"you cant love that little character on the screen, whats his name again? sherb? Ahaha! How amusing." - mother, Miitopia-Meow6
Coming back to sign again after you were promoted to rollback! Congrats again btw! | ~The legendary cube: TimeCube Message Me! 23:18, 21 January 2021 (UTC)
Love the gifs! I got ACNH on April 10th too! :0 - Bluestar<3 It's a beautiful, delightful day And I'm feeling a-okay
Um is this how I do the signature? Then like a month later I fix it. - PearlT Memes™

11:32, 1 March 2021 (edited) 2:43, 13 April 2021
Henlo, I am Sussie! I come in peace! JK! All start war on you all! (Hah! JK again!!!) - CnToeSussie 12:04, 3 March 2021
Hiya (re-did my sig lol) .☾『αNǤᎥᗴ』☽. ✰ Message me! ✰
Hello. -Emily Animal Crossing (Also known as AppleWaterMelon)
omg your so sussy i knew you took my 19 dollar fortnite card!

𝓮𝓺𝓲𝔁 𝓱𝓾𝓷𝓰𝓸𝓵𝓸𝓶𝓰𝓱𝓷𝓸𝓷𝓸𝓵𝓸𝓾𝓰𝓱𝓸𝓷𝓰𝓸𝓾𝓼
Hello! I can't believe you have Audie too!Now let me fix my signature- AudieRocks Message Me, foxtrot!

Hey! Congrats on rollback! never gonna gi- Zleeping
i have no idea how signatures work -expose (CaseyYT)

𝐀𝐚𝐤𝐨 | 𝐚 𝐬𝐮𝐦𝐦𝐞𝐫 𝐰𝐢𝐭𝐡𝐨𝐮𝐭 𝐲𝐨𝐮 𝐢𝐬 𝐰𝐢𝐧𝐭𝐞𝐫 ♡
heyo '-' Twify If you can dream it, you can do it.
Lol you have so many signatures xd ~Strawberry aka ur local juicy strawberry
Grr-ribbit -Wart Jr.
henlo fren! ~~ ℑ𝔳𝔶𝔇𝔯𝔞𝔴𝔰 | 𝔐𝔢𝔰𝔰𝔞𝔤𝔢 𝔚𝔞𝔩𝔩! 𝔴𝔞𝔫𝔱 𝔡𝔬𝔫𝔲𝔱𝔰? :>

Thanks for making me my signature! Jennifer Message me!
thought i already signed? if i already have yay resign ~
WNDX i stole this base from hopewish and phiopog
Cheese!

butterflies message me!
Not sure if I already signed but hi! 𝐂𝐨𝐜𝐨𝐚𝐡𝐛𝐞𝐚𝐧𝐬 | 𝐌𝐞𝐬𝐬𝐚𝐠𝐞 𝐖𝐚𝐥𝐥!
ello darkviles ✭ message wall

hiii! 𝐿𝑖𝑙𝑦𝑦𝑦-𝑀𝑖𝐿𝐾-𝑆𝑃 message wall

Hi lol. Kalina Message me!
20:34, April 12 2021 (CET)
Henlo 1941749𝓰 | 𝓜𝓮𝓼𝓼𝓪𝓰𝓮 𝓦𝓪𝓵𝓵!
hello. good job with the page :D -TheArct!cWolf message wall :)
My Pfp's
Userboxes
Community content is available under
CC-BY-SA
unless otherwise noted.